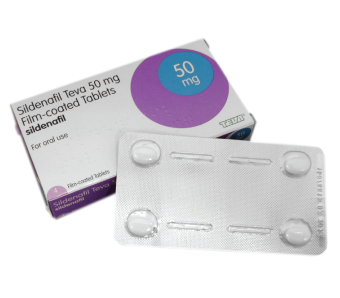 Sildenafil (Generic Viagra)
Sildenafil is the active ingredient of Viagra and is now available as a generic drug.
This medicine is taken orally. The best time to take Sildenafil is one hour before sexual activity but it may be taken as long as four hours beforehand. For best results, Sildenafil should not be taken with a fatty meal.
Exactly like Viagra, Sildenafil is made in 25mg, 50mg and 100mg tablets that are taken by mouth. Your doctor will determine which dose is best for you. This medicine is taken on an as-needed basis. Unlike some other erectile dysfunction drugs, it may be taken daily.
The most common side effects of sildenafil are headache, flushing of the face, and upset stomach. Less common side effects that may occur are temporary changes in color vision (such as trouble telling the difference between blue and green objects or having a blue color tinge to them), eyes being more sensitive to light, or blurred vision.